Capturing phone bookings just got even easier
8 February 2017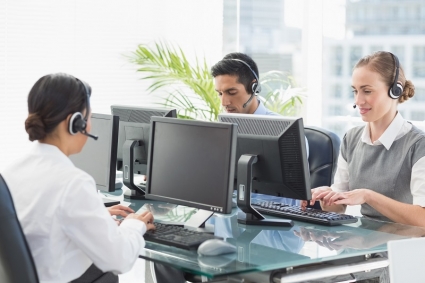 The latest Booking Rooster upgrade is available now, introducting new levels of speed and efficiency for course and event administrators – especially those who take phone bookings. The enhancements are available on test sites now, and can be rolled out to individual live sites as soon as the site owners are ready. The changes go live on Events Pronto soon. Here's the upgrade highlights:
Many improved features for capturing telephone bookings and door sales.
More potential to take payments your way, with new charge card options.
New event-day resources, with the addition of a Guest Details list in PDF & CSV format.
The first step in Project NOS – the Rooster's plan for greater system speed.
Capture telephone bookings and door sales
You have always been able to record telephone bookings alongside online bookings in Rooster-powered course and event websites, but this upgrade takes a giant leap forward in speed and functionality in the administrators booking process, saving you more time and further reducing the administrative cost per booking.
Administrators can complete the full booking process
Now, when an administrator enters a booking on your Rooster-powered site the booking shows in the booker's name, rather than that of the administrator. The name of the administrator who booked the course is still available in the booking notes for audit purposes. Better still, the administrator can go right through the booking process from their booking screen - adding special requirements, answering custom questions and even processing credit card payments. The administrator is also prompted to read out the custom terms and conditions. This makes it easier to ensure everyone on your team draws attention to important elements like the refund policy, pre-requisites and things to bring on the day.
Administrators can now book for anyone
The Booking Rooster system has always been about building community and strengthening customer engagement. Our obsession with privacy – and not forcing email communication on the unsuspecting - meant we went a bit overboard on restricting administrators powers. Originally administrators could only book on behalf of people who had already signed up to the site. That was designed so that you could be 100% all bookers had sighted and signed the full terms and conditions.
Now, course administrators and event managers can make a booking for anyone who contacts them. As the administrator goes through the booking process they are prompted to ask permission to send future e-invites and to highlight key terms and conditions. All administrators are encouraged to take that responsibility seriously. Trust is essential for good customer relationships to develop. If you short-cut the booking process by failing to discuss permissions and conditions, you are undermining the relationship of trust you're working so hard to develop.
Confirmations for phone bookings and door sales are now sent instantly
When the booking is saved, the booking confirmation is automatically emailed to the booker, saving one more manual step. If you service corporate clients you will also be pleased to see the addition of an optional alternative invoicee email. When this is completed, the invoice will be auto sent to the nominated invoicing address. The tickets are sent to the booker, but the invoice can be sent somewhere else. If you offer people the chance to book now and pay later, this is especially important. Some corporates require all invoices to go straight to the accounts department. This prevents invoices from languishing unpaid in staff inboxes, speeding up payment and improving your cash-flow.
Bank deposit option now called internet banking.
Speaking of payment options, if you're really on the ball you might notice that 'bank deposit' is now called "internet banking". Special thanks to the Rooster's friends at the Tauranga Art Gallery for pointing out that it was time to modernise our language. There is no functional difference between the option formerly called 'bank deposit' and the option now dubbed 'internet banking'. It still provides people with the organisation's bank account details so they can pay directly into your account. But since most kiwis now make these deposits online using 'internet banking 'or 'online banking,' we agreed it was time to change the label on this one.
Book now, name later
Several clients have asked the Rooster for the ability to save bookings without naming who is coming and to add the names later. This functionality has always been available, but has now got a lot more powerful. Consider it a stepping stone toward even better group booking capability. If this is an area that interests you, ask for the new functionality to be demonstrated and we'll be sure to keep you involved in future upgrades of the booking capability.
New Charge Card Payment Processing Option
Like with many Rooster upgrades, the addition of the charge card option has been developed by popular demand. With one client itching to take charge card payments, and several prospects specifying charge card in their brief, we decided it was time to take the bull by the horns.
The new Charge Card payment processing option was designed with a specific provider in mind, but is highly flexible, and expected to be in a ready state for use with almost any New Zealand charge card provider. If you have a charge card arrangement in place and want to extend your online payment options to include charge card, then please ask about this feature. The Rooster team will walk you through the process and double check that everything is in place to meet your providers requirements before you take the leap to charge card.
Guest Details list
One of our training sector clients asked to have extra information added to the Guest List so they could quickly email a special requirements PDF to the tutors. The Rooster was a bit nervous about this. Some group facilitators hand the guest list round the room and ask attendees to tick themselves off. We wouldn't want private information being passed around. The solution? A new 'Guest Details' report that you access from the Print Bookings area. Now you can quickly give the person hosting your event both a list of whose coming and a Guest Details list that include all of the following - if you have asked these things at the time of registration that is:
Name,
Booking reference,
Organisation,
Phone number,
Date of birth,
Payment status,
Special dietary, access or medical requirements.
We expect that the PDF version will be most popular as it can be easily emailed to a trainer, facilitator or check-in team, but like with the Guest List, it is also available as a CSV export for use in excel.
Project NOS
As one of the sellers of Nitrous Oxide Systems says, 'when you're looking to go fast, rely on NOS to deliver more power per dollar available'. For Rooster clients, one aspect of going faster is system speed. If you have great broadband speed and run a moderate number of courses or events, you'll already enjoy really rapid response from your Rooster-powered system. If you run multiple events each day, or haven't got great internet speed, every system speed enhancement you can get will pay dividends.
Project NOS is the Rooster's suite of tweaks and enhancements planned to be rolled out during 2017 to help deliver the administrators who manage high volumes of courses or events greater operating speeds. Many of these enhancements will be rolled through without any noticeable changes in functionality. Some will have minor tweaks.
In this release we have limited the number of events that show in your dashboard by default to 5, and added a 'show more' bar which adds another 5, each time it's clicked. In the past you could see all events for the past 3 days and for one month into the future on the dash. For those with hundreds of events on the go, that meant a lot of loading time each time. Now, you'll see 5 and be able to see more if you'd like, meaning your admin panel will load much faster. The choice of 5 events is arbitrary, so if you find you need more to load instantly, let us know. We're happy to change it up a bit until we strike just the right balance.
Get More Power Now
All Rooster upgrades are made available on your test site first, and rolled out to your live site at a time to suit you. If you have a Rooster-Powered site already, please check out the enhancements on your test site or contact us for a private tutorial. If you use Events Pronto, the changes are already available to you, so please call us if you need extra help with them. If you run courses or events and you are not a Booking Rooster or Events Pronto client already, please contact us to arrange a demonstration now.
Article produced for Booking Rooster and Events Pronto by
Moira Moroney
and
Chris Winslade
. Moira is one of the company founders and Chris is National Accounts Manager. Together they have over 50 years of marketing and customer engagement experience. Find out more about their achievements in New Zealand and Internationally across corporate, SME and entreprenuerial enterprises by clicking on their names to see their LinkedIn profiles.