How Vertical Horizonz boosts course registration
29 September 2016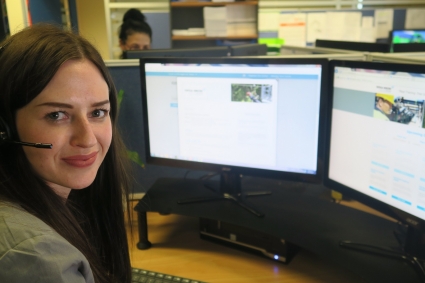 Take a look at www.vhnztraining.co.nz and you'll see a proliferation of courses that are sold out. That's a lot to do with the company's good reputation in the market, but partly due to the ease of online course registration.
Back in the day
Like many training businesses Vertical Horizonz used to manage bookings on spread sheets. People would call or email to ask about availability, then wait. Lack of visibility was a big barrier to booking.
No risk of overbooking
Now, employers, students and the Vertical Horizonz team can check course availability in real time and book immediately. Telephone and online bookings are processed in the same system so there's no risk of overbooking.
When all places in a course are full a 'sold out' sign goes up on the course listing instantly and automatically. Those who missed out can sign up for the waitlist so cancelled places can be filled. You only need to look at the course website, www.vhnztraining.co.nz, to see the approach is working.
Registration for private courses
Vertical Horizonz Sales & Marketing Manager, Ben Johnstone, says the system has also made a real difference to private courses bookings. "We used to spend a lot of time chasing people to book for a session in training courses we ran for corporates. Now, we send our key contact person course links, they forward internally and their employees book online. Course uptake is much higher for a much lower time investment."
A wider range of programmes
Since the system went live, Vertical Horizonz has been able to offer a wider range of programmes, especially in areas outside the main centres. "We can offer the course on a waitlist basis and confirm it as soon as we have the numbers." That approach also helps businesses that are too small for a private training session.
ScalabLE
After eighteen months with the system, Ben believes its greatest marketing advantage is scalability. "Our marketing efforts used to be constrained by the number of people we had to answer phones. We couldn't risk large scale promotions in case we got swamped with calls. Now we can run large promotions knowing that the system will support a high uptake."