5 ways a Booking Rooster course registration platform can make your job easier
7 November 2016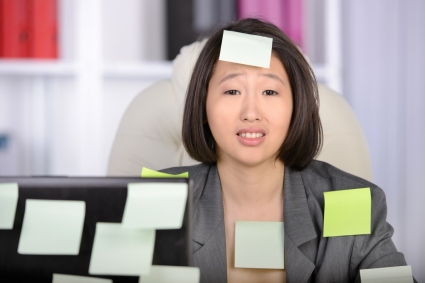 1. You'll spend less time processing orders
Every online registration you get is one you don't need to manually enter. Easily add telephone bookings yourself, and relax knowing all enrolments are in one place. Your courses sell-out when maximum numbers are reached and your student lists are always only a few clicks away.
"We realised the benefits of the Booking Rooster almost instantly with reduced booking and record keeping effort. Now we can manage programmes at a fraction of the cost," Ben Johnstone, Vertical Horizonz.
2. You'll add the same course in multiple locations and time slots fast
Just create the course once, press duplicate, then edit the course date, time, venue and trainer and another session is ready to go. You can offer the same course over and over again, and all in the shake of a tail feather."
"It takes very little time to set up the same course at fifty different locations and time slots," Ben Johnstone, Vertical Horizonz.
3. Your invoices and booking confirmations are sent automatically
Automatic invoicing not only saves time but helps you get funds in faster. Better still, your Rooster powered course registration system plays nicely with Xero and Reckon, for even more time saving advantages.
"Instant invoicing saved a lot of time from day one – and even more after we integrated with Xero." Ben Johnstone, Vertical Horizonz.
4. You'll spend less time chasing late payers
Gently move your clients toward paying by credit card. You'll enjoy the business benefits of better cash-flow and cut down on those agonising credit control phone calls. The Rooster can handle payment by bank deposit, cash & cheque, so you don't have to go cold turkey on payment options.
"It took 4-6 months for our team to get really comfortable with the pre-payment conversation. Now is really works for us," Ben Johnstone, Vertical Horizonz.
5. You'll look really onto it with very little effort
When your customers get their booking confirmation instantly, timely course day reminders, and even targeted course invitations, they'll think you really rock. Meanwhile the Rooster will be working quietly in the background, doing the hard yards for you.
"It adds to our professionalism. Our clients get instantaneous services now. They can book any time and get an instant confirmation and invoice," Ben Johnstone, Vertical Horizonz.
Keen to make your job easier?
Check out the video, platform features and benefits, and live Rooster-powered sites or contact Chris now.
Want to talk about it?
Call us now on +64 9 390 5221 or +64 7 575 6903